Home page
About me
My name is Andrew Peter Tillerman. I am 21 years old. I live in Sun Prairie, a suburb of Madison, Wisconsin. We don't get tropical cyclones often up here! :) I joined this wiki because I love tracking tropical cyclones. It's a passion!
Fun facts
I was born in May.
I don't have any pets (but I used to have a fish named Grace).
I have one younger sibling.
I will be starting graduate school this summer.
I've had my Wiki account since June 2011.
I used to watch Nickelodeon.
My favorite food is macaroni and cheese.
My least favorite food is coconut shrimp.
I played the violin from 5th to 12th grade.
Something unusual about me: I was in an accelerated math course.
Interests
Hurricanes (August 2010 - present)
Tornadoes (August 2010 - present)
Skyscrapers (August 2007 - present)
Highways (2006 - present)
Roller coasters (May 2012 - July 2012)
Bridges (2007 - 2010)
Math (2005 - present)
Orchestra (namely string instruments) (May 2009 - June 2017)
The Hunger Games trilogy (March 2012 - 2015)
The A Series of Unfortunate Events books (October 2011 - 2013)
Andrew444 12:31, June 16, 2011 (UTC)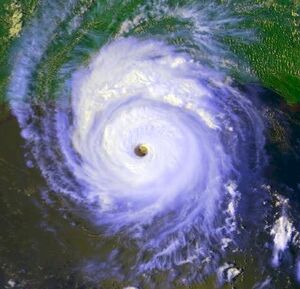 History of my tropical cyclone interest
How it came to be
Well, it all started in 2005 when I heard about Wikipedia: Hurricane Katrina. The story came to me through a TV station. It was scary thinking of those 1,836+ deaths in New Orleans. I heard so much I felt like I was in the hurricane.
What happened next
Between Katrina and Danielle last year, I only heard of two cyclones: Ike in 2008, and Agatha in May 2010. Both were very notable (espically when I saw Agatha's sinkhole). But it was Hurricane Danielle in August 2010 that got me into the world of tracking hurricanes. For ten years, this is what I've been doing.
Where did I get my username from?
Well, it's a combination of four parts. It's Andrew + 4 (my lucky number) + 4 + 4.
Andrew444 14:34, June 18, 2011 (UTC)
My Current Signature
AndrewTalk To MeContribsMail Me
Where else can you find me?
I'm known as
jtomwu on Gmail,
Andrew444 on Hurricane Wiki and Hypothetical Hurricanes Wiki,
Jason Wu on Facebook,
JJLuvGlee on Twitter, and
AndrewPeterT on Wikipedia.
Hurricane Andrew (444) 19:35, August 17, 2011 (UTC)
I survived...
2001 - Typhoon Chebi (in China)
2001 - Typhoon Toraji (in China)
2008 - Extratropical Depression Gustav
2008 - Extratropical Cyclone Ike
2012 - Typhoon Damrey (on my visit to China)
2012 - Typhoon Saola (also on my visit to China)
2012 - Typhoon Bolaven (also while visiting China)
2012 - Clouds from Hurricane Sandy
2014 - Tropical Storm Nakri (while flying to China)
2014 - Typhoon Halong (while flying to China)
2018 - Tropical Depression Alberto (while passing through Michigan)
2020 - Tropical Depression Cristobal
Poll of the Week